Silver age of Pavlovo Posad shawl
11 May 2017, 17:59
Bright, intricate patterns of Pavlovo Posad scarves and shawls cause constant interest not only among ordinary consumers, but also inspire the creation of their own masterpieces of fashion designers with a world name from various fields. In this line, such fashion industry masters as Vyacheslav Zaitsev, who has been cooperating with JSC Pavlovo Posad Shawl Manufactory, have been for several decades; Antonio Marras, who used the theme of Pavlovo Posad shawls in the autumn collection of 2009 for the fashion house Kenzo; Hungarian designer Suzanne Bisovski, who applied the decor of Pavlovo Posad shawls in the collection of dresses; the Italian brand Judari, who released the original line of felt boots Russy, in which designers combined two traditions of Russian culture - valenoks and decor of Pavlovo Posad shawls and many others.
And the last example of a successful creative union with the shawl enterprise was the
jewelry company LeDiLe
, which released a
new collection
of jewelry based on the patterns of Pavlovo Posad shawls. The collection consists of cuff links, clips for the scarf, rings, earrings and charms.

Handmade work and fine detailing gives the products a special, unique charm. Ornaments are interestingly combined with Pavlovo Posad shawls, creating a single completed image. For example, the main ornament - a clamp for a scarf, as if splits into independent elements, finding an independent artistic embodiment in precious products. The ornament of the accessory is inspired by floral motifs: intricate "cucumbers" and lily flowers.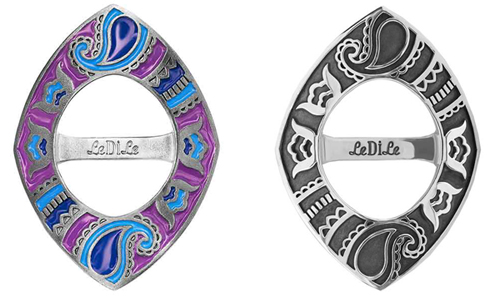 Also included in the collection are silver cuff links, lace earrings, pendant and rings.

The jewelry company LeDiLe, founded in 2012 in Russia, specializes in creating charms -thematic pendants for sterling silver bracelets. (Sterling silver is an alloy of silver not less than 925 with a small addition of copper, which increases the wear resistance of the product). In the assortment of the brand more than 1500 items and 30 designer collections.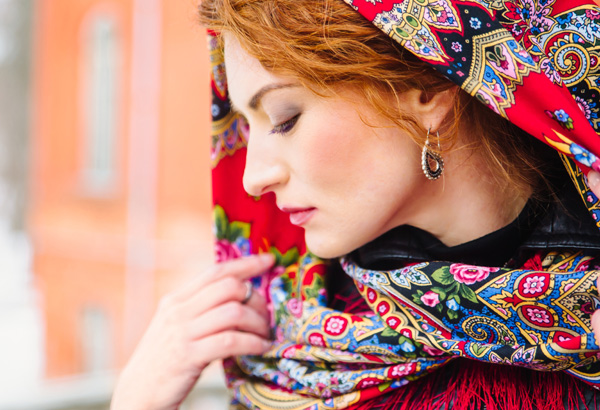 From old times Pavlovo Posad shawls were considered a symbol of wealth and good taste. Engaged with a valuable metal, they now look even more chic, and the aesthetic value of such an ensemble has increased many times!