Irina Dadonova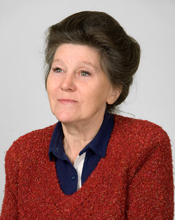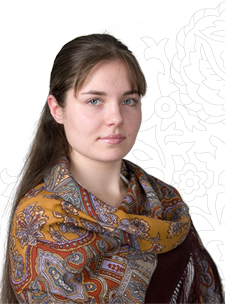 member of Union of Artists, member of Union of Stylists
"From childhood I have liked drawing and the mathematics. Even more the mathematics…

But all turned out in the way that I choose a profession of artist on fabrics. In 1962 I graduated from the Moscow Textile Institute, the faculty of applied art. I made a degree work at the 10th Anniversary of Red Army Factory (a part of then existed shawl association) and after terminating the institute I came just here to work.

The job is very interesting, there is where to embody my desire to make something necessary, which would warm one's heart. Our shawls are exactly that can make it.

I am inspired both by a traditional Pavlovo shawl and a real nature, because the former is a small element of the latter. I like growing flowers. It's a lot of emotions, that give material for the work."